1,200 miles across FOUR countries in 72 hours.
England-France- Holland-Belgium-Holland-Belgium-France-England. Phew! That was some drive! And it all started for me at midnight, Thursday the 24th of August when I ran out of fuel on Hangar Lane…
I won't bore you with the details of how a Porsche 911 GT3 was left stranded on Hangar lane in the early hours of Friday, a mere few hours before I was supposed to catch the 3:27 Le Shuttle service to Calais. I will not also bore you with the details of how the situation was rectified. I will just say it involved a lot of sweat and jogging and a resigned and irritated Missus.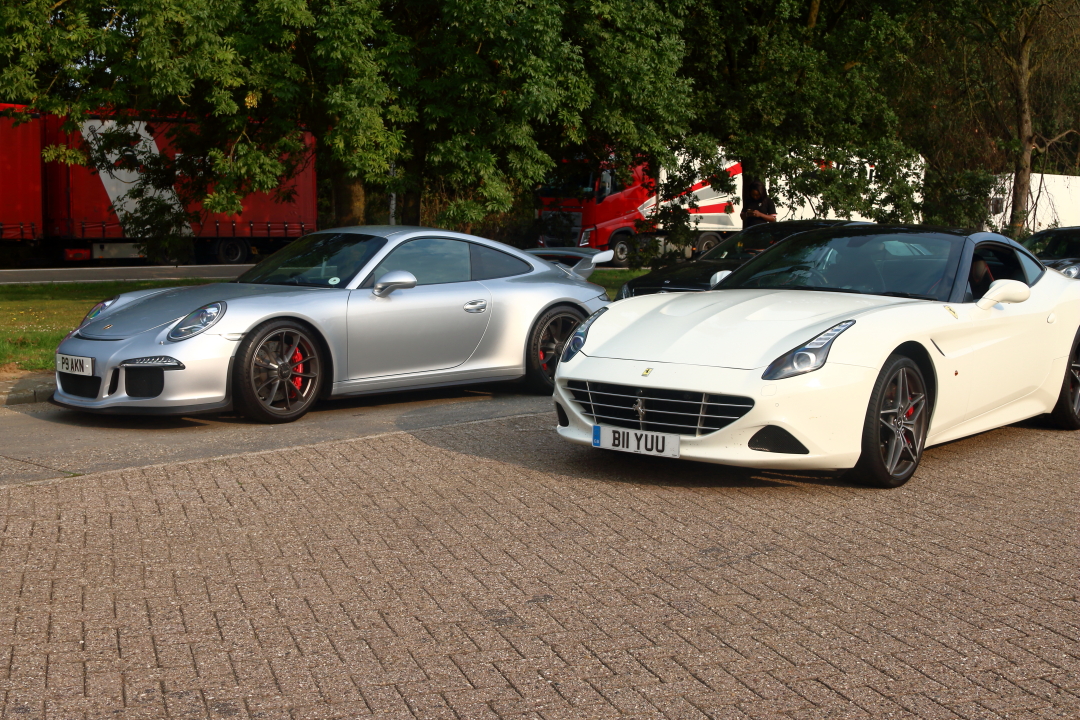 Anyway, disaster averted and I headed to Folkestone from West London, a journey of around 100 miles via the M25 and as I had lost over an hour with the fuel issue (insert rolling eyes emoji here) I could not hang about. Not 'hanging about' would become the recurring theme over the next three days. So I got to Folkestone to meet up with the rest of the '2017 Belgian Grand Prix  Road Trip Posse'  and catch our scheduled service which had now been delayed till just past 5am. And what a posse it was! No, I'm not talking about the guys, great as they were, I was talking about the cars they brought. There were three Porsches: a 911 GT3, a latest spec 911 Carrera and a Panamera, There were 2 Mercedes Benzes, including a stonking G63 AMG, side exhausts and all and there were TWO Ferrari California T's. That made us a 3,500 BHP convoy…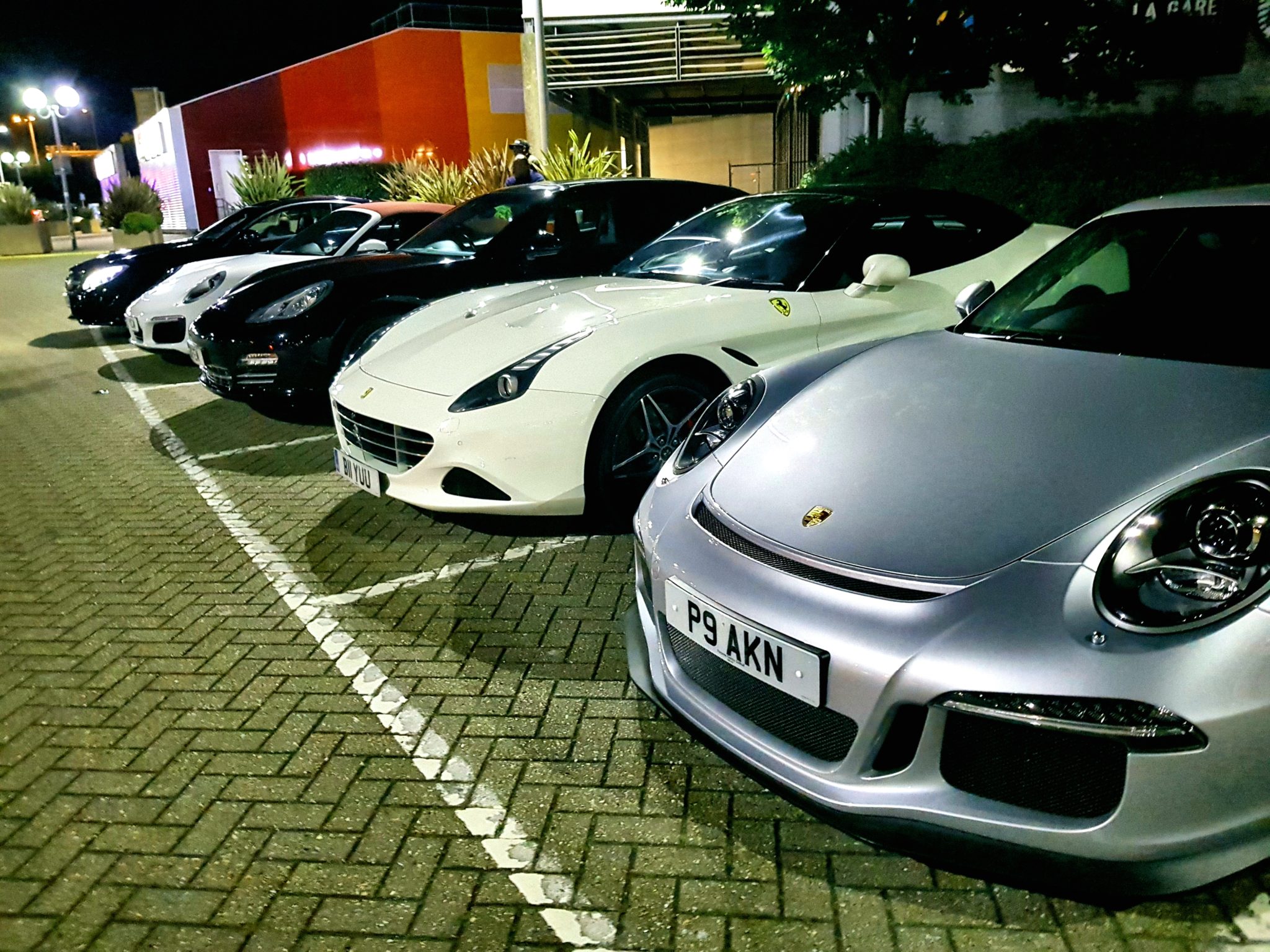 We would be meeting our G63 driving friend in Calais as he could not join us on the shuttle due to height restrictions and we would be meeting one of the Ferrari drivers later on that weekend.
Friday. France.
We loaded the cars onto the shuttle and and 40 minutes later we were in Calais, France. Amsterdam here we come! I was designated 'Red 1' or Pilot. Basically I was in charge of navigating for the whole itinerary. That is 7 trips, across 4 countries in 72 hours. Thanks guys. The job of 'Red 1' is not as easy as it first seems, you have to drive at a brisk but not dangerous pace, a pace which all the cars and drivers can keep, while ensuring that the convoy remains intact. This means signalling turns well in advance, not making any sudden or dangerous maneuvers and driving with one eye on the rear-view mirror.  'Red 1' one was also responsible for making sure the convoy does not fall foul of any speed cameras and traps en-route. It also calls for a lot of discipline, awareness and good judgement from the following drivers.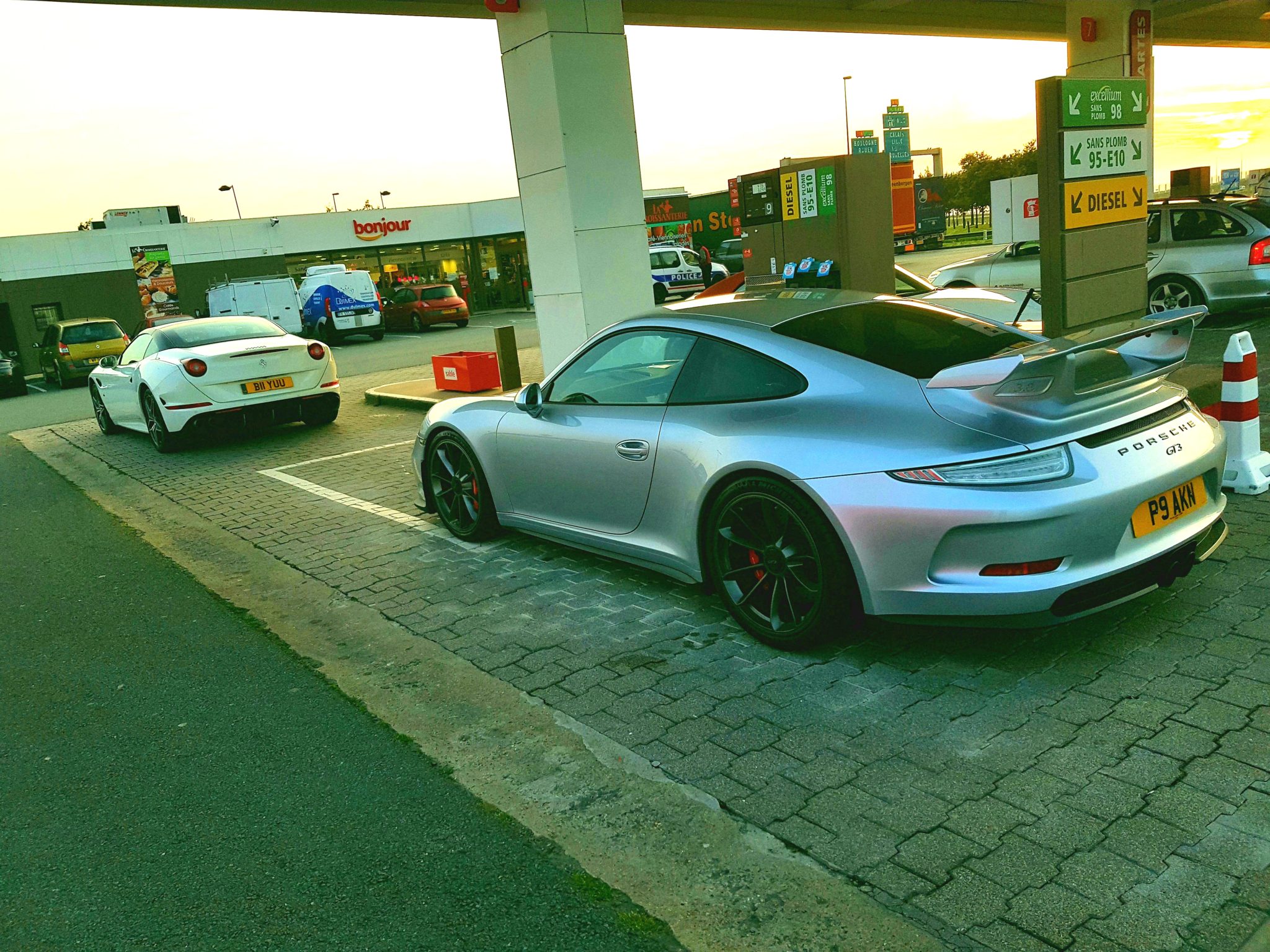 So we filled up at the petrol station just outside the port and started the 366 km journey to Amsterdam which was our base for the weekend.
Friday. Amsterdam.
We arrived in Amsterdam about 3 hrs later after an uneventful journey and checked into our hotels. Most of us were staying at the Marriott hotel  near the town center. The rest of the day was spent settling in and working as some of us had to 'work from home' from Amsterdam!