The Event. The 2018 L'Etape Du Tour.
The 2018 L'Etape Du Tour, the 10th stage of the 105th edition of the Tour de France will be ours (15,000 amateurs and enthusiasts) to ride on the 8th of July. It seemed like yesterday that I was struggling to get to the top of the the last climb of the 2017 edition, the fearsome Col D'Izoard.(See story here). I can seemingly remember every pedal stroke over every final kilometer up that HC (Hors Catogorie) climb.
That final climb was so hard, I confessed all my sins up it. I do believe I was the most sinless person on this planet in those final agonizing kilometers. I was so holy and so forgiven I'd have gone straight to the VIP section of  heaven should the worst have happened. I kept asking myself "why?" Why am I doing this? who pays good money (other than sado masochists) to inflict pain and suffering on themselves? And such painful jaunts while affordable, are certainly not cheap. Some of our friends will spend thousands flying in from Africa and the U.S to join in the collective suffering. It is as if they cannot bear the thought of not being involved in the collective suffering.
But why?
Gluttons for punishment. Masochists in expensive lycra.
One definition of a masochist is: "a person who enjoys an activity that appears to be painful".
I actually toyed with the idea of using the above as the title for this article, because one year on, we are here again preparing for another day of pain and torture early in July.  Last year we all cursed the organisers for designing a course that was seemingly specifically created to inflict as much pain and suffering as possible. Surely it could not get much tougher than that course? I think the organisers have outdone themselves this year as they have arguably designed a route that is even tougher. The skies above south-eastern France will turn blue with more curses this year for sure. When you tell non-cyclists of the sheer effort it takes to complete such a ride, the hours of training required, the dieting and the cost, they look at you as if you have gone stark, raving mad. They also ask why? and if it is necessary?
We will even buy special jerseys and kit to do this ride. The cycling apparel and equipment manufacturers are also very quick to exploit our addiction to pain and suffering with special edition and commemorative jerseys, bib shorts, gloves and caps. This will be worn with pride during and after the event. "Look at me, I'm a glutton for punishment!" Needless to say, the event has long sold out.
Cyclists are indeed a special breed.
The Route.
The route starts on the shores of Lake Annecy in South Eastern France and ends 169 kilometers later in Le Grand-Bornand. There are 4 categorised climbs, 3 being category one climbs and one an HC, or Hors Catégorie, climb. "Hors catégorie (HC) is a French term used in stage bicycle races to designate a climb that is "beyond categorization". The term was originally used for those mountain roads where cars were not expected to be able to pass."
We will climb approximately 4,000 meters or 13,123 feet on the day. The second climb, the HC climb is a real brute. No question. 6 kilometers long at an average gradient of 11.2%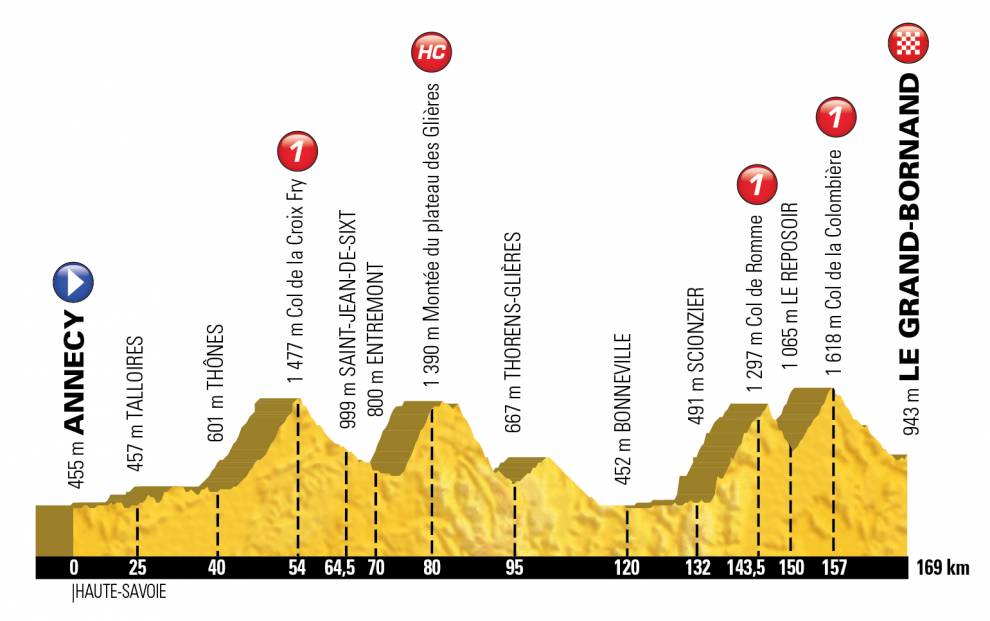 Think about that for a moment. 11.2%! for six kilometers!  Walking up such an incline would be hard enough. Cycling up it is an altogether different proposition. And as if we did not have enough to contend with, 1,5 kilometers of this climb is made up of gravel roads. There will surely be plenty of punctures and mishaps along this stretch. I have read a number of previews of this ride and none have claimed it will be easy, they all do emphasize the importance of pacing. You go too fast and too quickly here, there will be no place to hide. You will pay for it. This is as sure as the sun rising in the east in the morning.
You can find the official link to the 2018 route here.
I am strangely looking forward to it (weird huh?) but as I explained earlier, we cyclists are a weird bunch. It offers me personally the chance of redemption as I struggled badly with cramp on the last climb of last year's event and was almost within sight of the finish line when the commissaires, unfairly in my view, said 'non' and ordered me off the course and into the 'broom wagon'.  The 'broom wagon' is "the name for the vehicle that follows a cycling road race "sweeping" up stragglers who are unable to make it to the finish within the time permitted." And I was not the only one. According to the official figures there were 11,248 finishers in 2017, so nearly 4,000 entrants did not finish. You can read about it here, and here.
This year, many of us have stepped up the training, added structure, intensity and volume to our training in order to be better prepared for these people and their damn event and course. Many of us also changed our diets and reduced the drinking and partying. This year, many of us mean business and are determined to come back with a finisher's medal.
So you see I have a score to settle with this event, the organisers and their stubborn and ruthless commissaires. So have many of my cycling buddies.
We all have scores to settle and demons to slay in France on the 8th of July.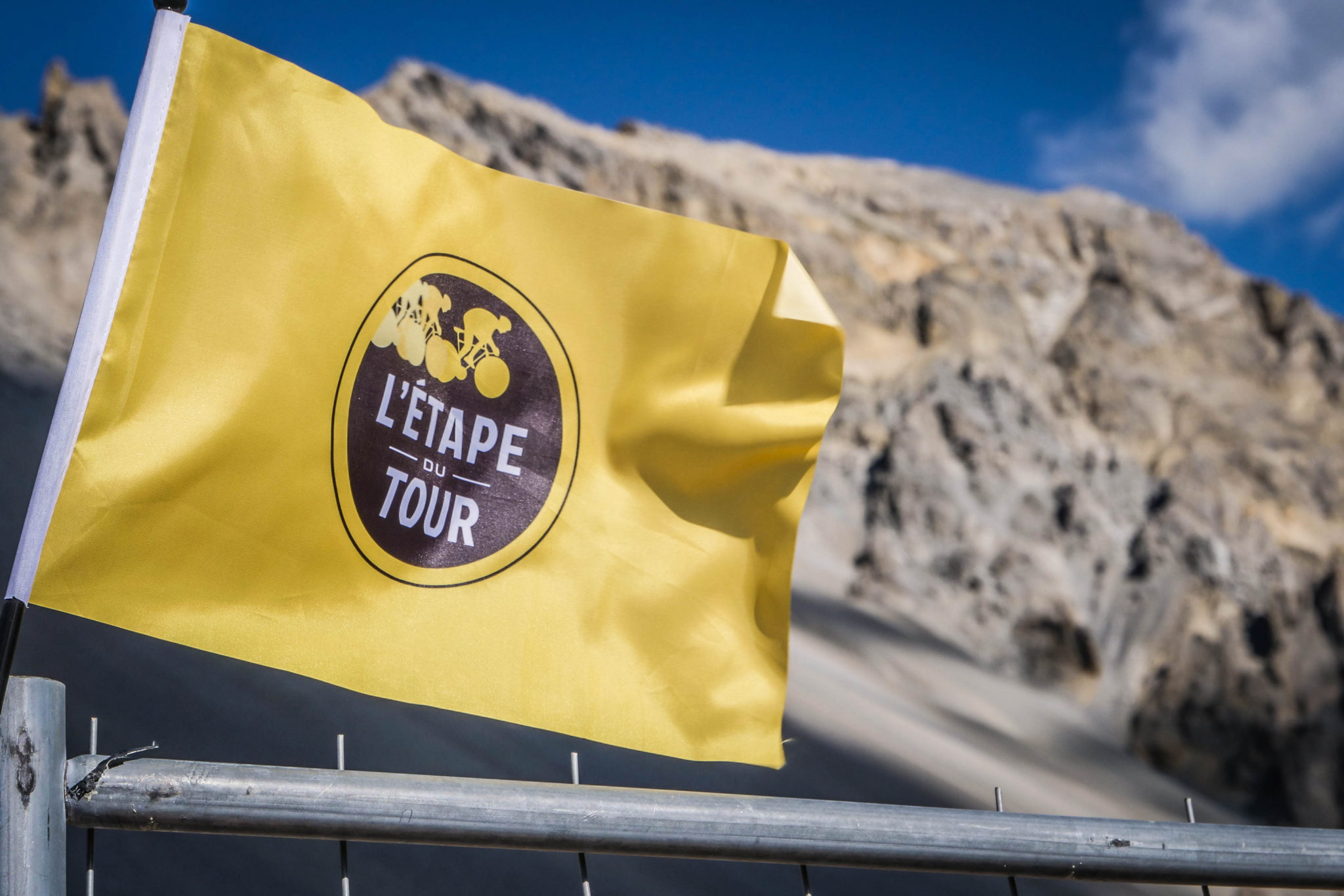 All media subject to copyright.