The 20th and final round of the 2017 Formula 1 season took place at the Yas Marina Circuit, Yas Island, Abu Dhabi in the UAE. Lewis Hamilton won the World drivers title 3 rounds ago in Mexico and Mercedes had won the World Constructors title one round earlier so the major honours and titles had been decided long before we got the the final round in Abu Dhabi.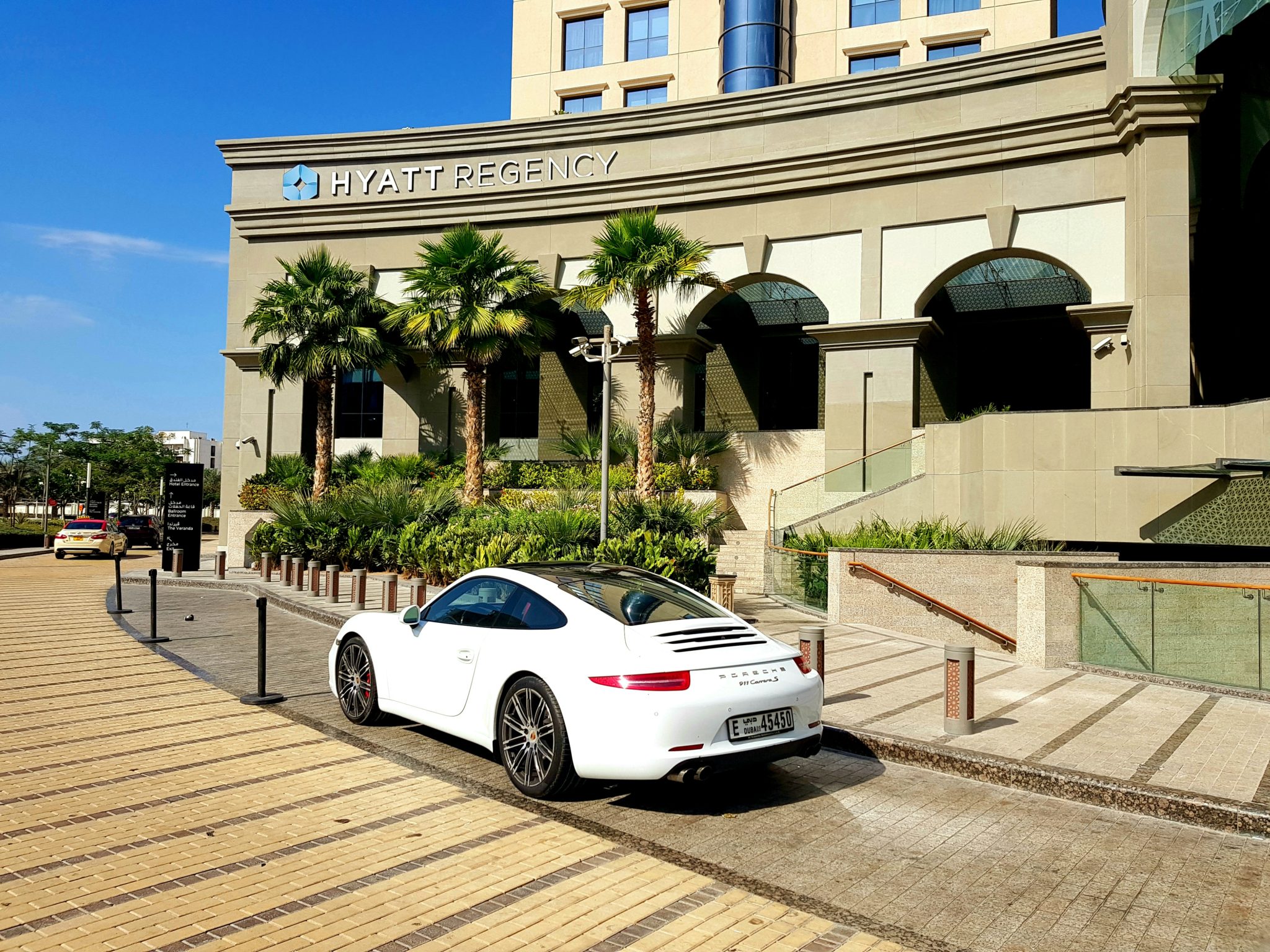 I decided to stay in Dubai this year, as I'd never actually stayed in this city before. I also chose Dubai as a base because it was midway between the Yas Marina F1 track and some special driving roads I was aiming to tackle on this trip (article coming soon).
I arrived at Dubai airport at midnight thursday and called the luxury car rental company driver as I had been instructed to do. It turned out that the rental company's useless customer service agent had made a hash of the booking and booked delivery of the car for 12 hours later. This happened despite the fact I had emailed my flight details to him. Sigh. So I jumped into a taxi to make the short hop to my hotel in Dubai.
Friday
Friday was all about settling down and arranging the delivery to my hotel of the car I had rented for the weekend, a white Porsche 911 Carrera S. This particular car rental company does not understand what 'customer service' means. I had to wait for the driver to finish 'praying' before the car could be delivered! Sigh.
Saturday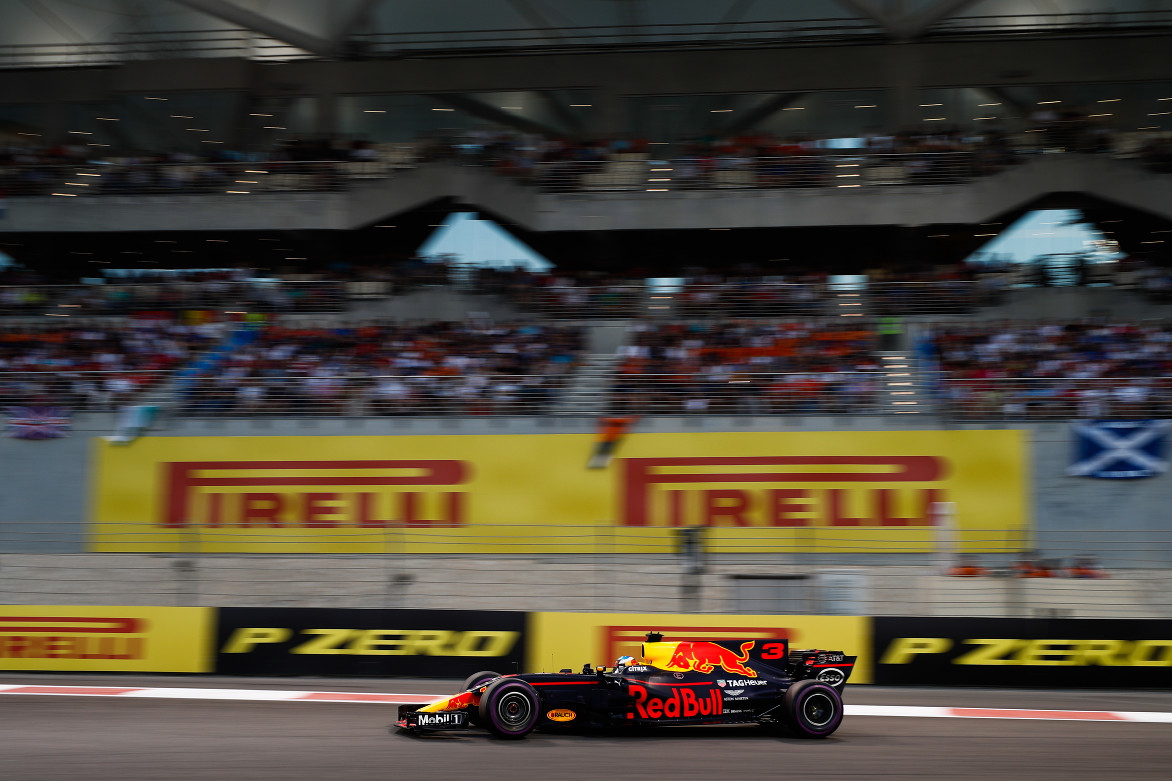 It was a very early start for me as I was headed to Jebel Al Jais mountain to tackle some incredible mountain roads before the F1 qualifying session. That meant a total distance  of  about 500km…best to get move on eh?
After getting back to Dubai about midday, I began the 100km drive to the race track at the Yas Marina Island via the E311 or to give it its proper name, the Sheikh Mohammed Bin Zayed Rd. And what a road it is! 4 lanes of the smoothest asphalt you will find anywhere in the world, with many long arrow-straight sections which tempt unwary drivers into maximum speed runs. The roads are so smooth, I drove the car with its suspension set to its sportiest most of the time. You would not dare do that in the UK. The fillings in your teeth would be shaken loose.
While the roads are perfect for high-speed jinks from the many, many Emirati petrol heads in their various super/sports cars, one must still be wary as their are many radar-controlled sections. The best strategy is to follow one of the locals in their supercars and let them set the pace as they know where all the speed traps are. Or use the wonderful Waze app.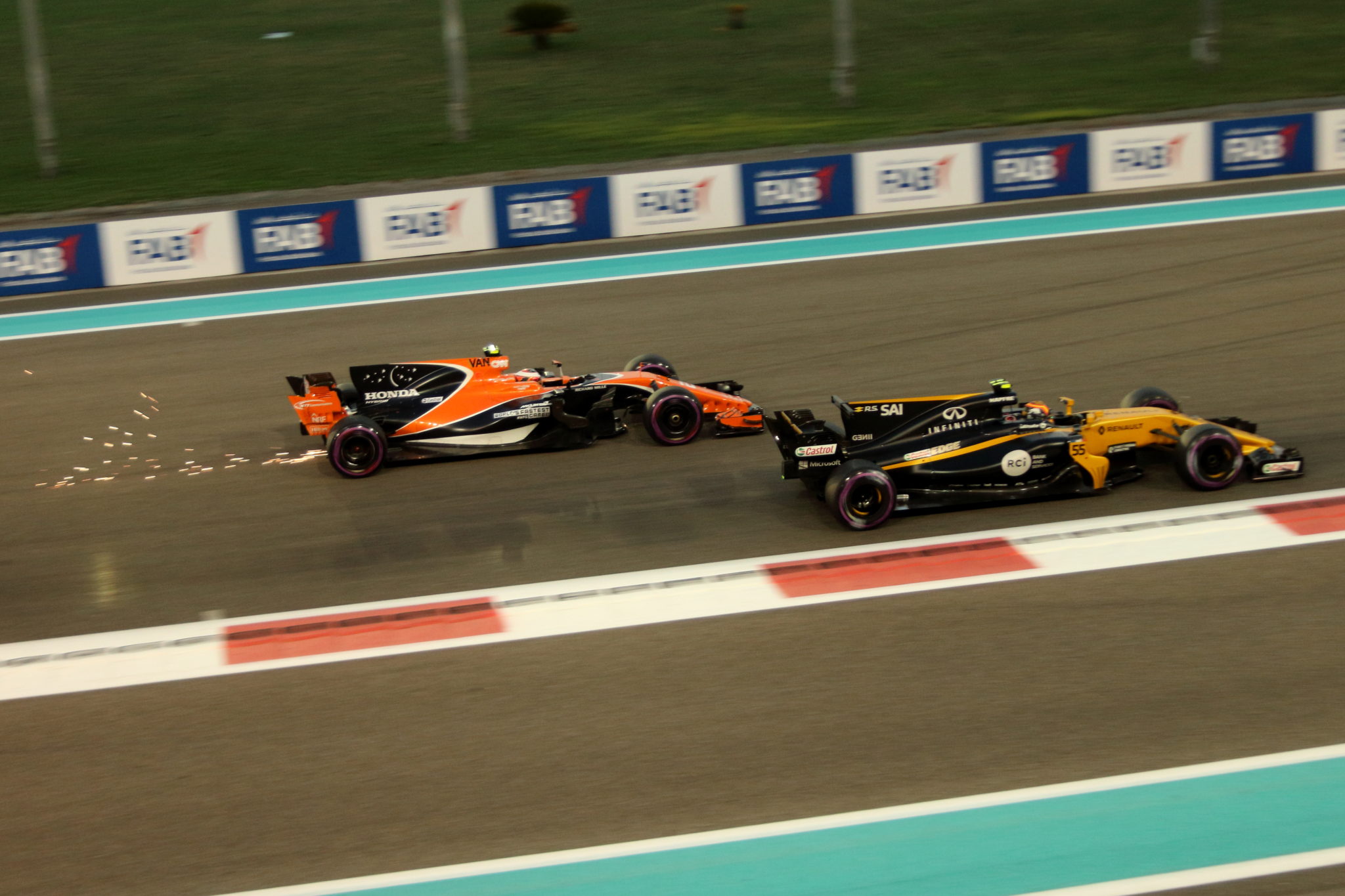 I saw all sorts of high-powered cars heading to the race track, Ferraris, Mclarens, Lamborghinis, Porsches and quite a few American muscle cars. And these locals are seemingly fearless. They sit inches from your rear bumper at 140 mph impatiently flashing their headlights: "get out of the way!". Something curious happened to me on this same motorway, a Porsche Macan sat on my rear bumper at over 140mph flashing its headlights, as I pulled into the middle lane thinking "so 140 mph is not fast enough?" I saw to my amazement that the driver was an Emirati woman, headscarf and all, impatiently gesticulating at me as she powered past! Huh?
10 minutes later, the same exact scenario repeated itself. Another Porsche Macan, a red one this time, sat on my rear bumper at 140mph, impatiently flashing its headlights: "get out of the way!" Again? As I pulled into the middle lane, I noticed that the driver was ANOTHER Emirati woman, in traditional garb, giving me an insouciant look as she sped past. What the? This will never do, I will never live this down, so I pulled the pin. What followed was thirty minutes of absolute motorway mayhem. I caught and passed the red Macan, then a few minutes later, the first one, a white one. To my delight and surprise I saw that both women upped their pace to follow me! Before long we had a gaggle of all manner of high speed machinery join our fast moving convoy.
What a country! I love this country!